Welcome to Innovation Hotel
Unleash Creativity in Dynamic Spaces
Inspired by a culture of uncompromising quality, Innovation Hotel was specifically designed to foster momentum at the intersection of health care, hospitality and the Arthrex mission. If you are searching for a modern hotel and meeting venue in Naples, FL, that can offer a fully immersive educational experience, your quest is over.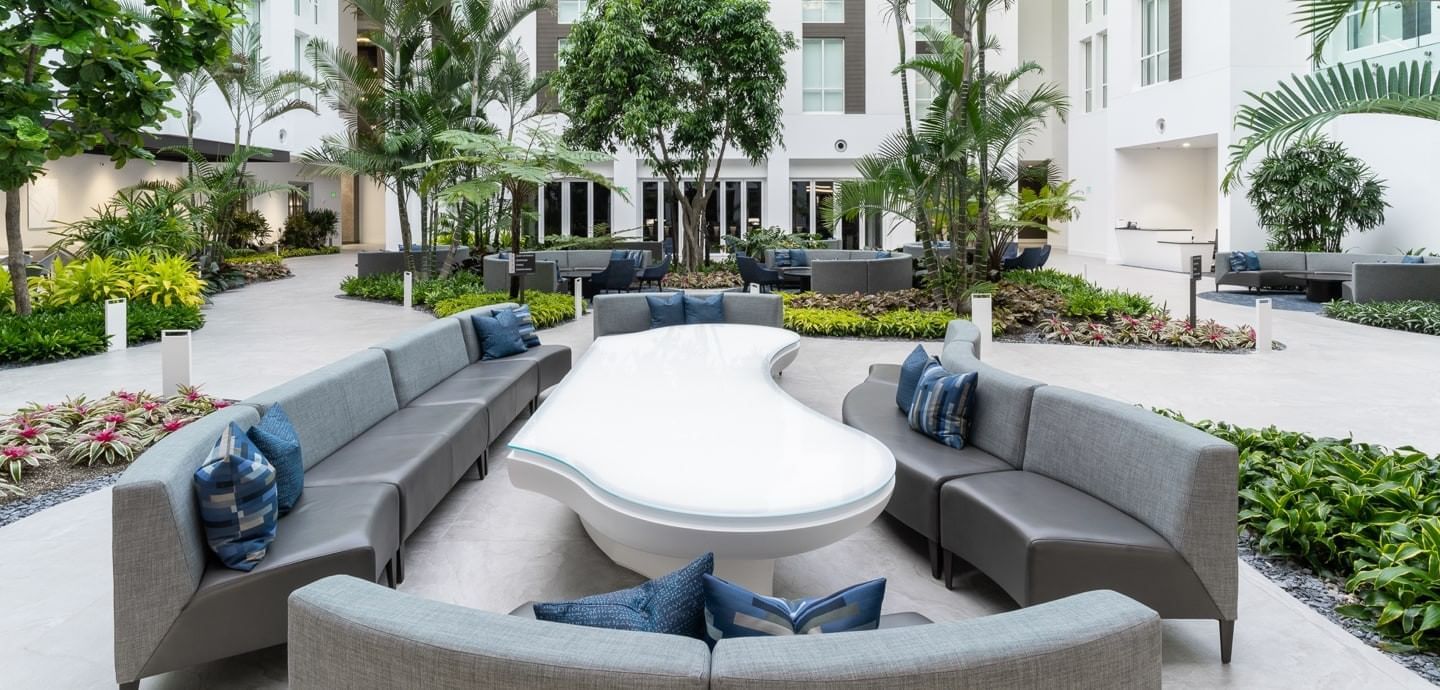 Meetings & Events
Our goal is to provide a creative environment where our guests can accomplish meaningful, life-changing work by becoming fully immersed in the educational experience.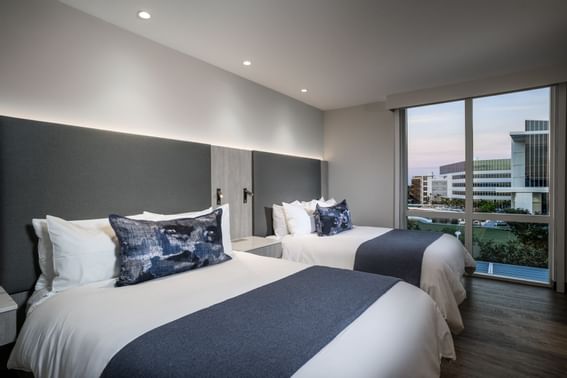 Accommodations
Our 169 guest rooms and meeting parlors are comfortable, well-appointed and designed to offer a peaceful oasis where you can rest and recharge.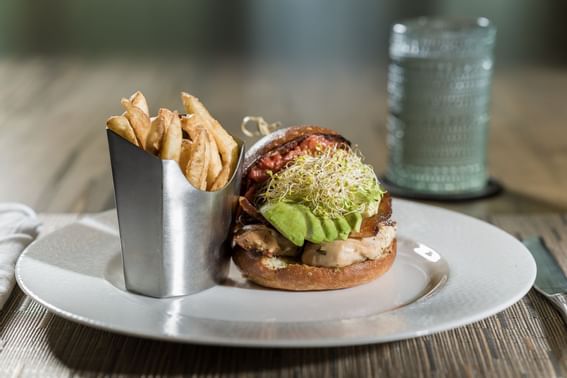 Dining
Innovation Hotel showcases three delectable options for your dining pleasure, including a full, hot breakfast each morning that is included with your guest room.
Wellness Center
The adjacent 20,000-square-foot Arthrex Wellness Center is complimentary for Innovation Hotel guests and is accessible 24/7.